Message from our Patroness of the UMD 2017, Berlin Senator Ramona Pop
The Urban Mobility Dialogue is taking place this year for the very first time. This specialist conference will be dedicated to one of the most pressing issues we cities face: mobility – or rather, what we want mobility to be in the future.
A large part of today's population – not just in Germany, but all around the world – lives in urban areas, and the numbers are only expected to grow. People move to cities to find work and because of the broad range of social and cultural institutions they offer, as well as their public infrastructure.
Berlin exerts a strong pull on people from the rest of Germany and abroad, tens of thousands of whom move here every year. We welcome this growth, because it testifies to our appeal as a city. At the same time, it poses enormous challenges that must be met. More and more, public services and infrastructure are stretched to the limit of their capacity. Regular traffic jams, an overloaded public transportation system, and high levels of fine particulate air pollution in the city center are just some of the negative effects of transportation and mobility we need to deal with.
As a result, we as cities have a special responsibility. It is our job to come up with innovative solutions that will make urban transportation and individual mobility more user-friendly, more efficient, and, above all, more sustainable and as emission-free as possible.
As part of this effort, a number of promising approaches are being tested in Berlin. These include using and promoting alternative, emission-free propulsion methods, as well as automated and connected driving. New mobility concepts like (electric) car sharing or the intelligent coordination of different means of transportation may also be useful to achieving our goals. These approaches often rely on digital technologies and efficient communications systems. That means we need to invest in digital infrastructure, too, in order to lay a foundation for the further development of intelligent approaches along these lines.
Berlin has benefited across the board from the mobility transition. New business models and developments in transportation are booming in our city. Well-known companies and countless startups with tens of thousands of employees are now working in the capital city region on innovative products and a new range of services.
Of course, we are also seeking to learn from other regions and cities. It often turns out that similar mobility challenges lead to completely different – and better – solutions that can help us. The Urban Mobility Dialogue is creating a great platform for learning about these.
I would like to thank everyone involved for organizing this important conference and would like to wish all the participants productive discussions and every success!
Invitation to Attend the UMD17
It gives us great pleasure to invite you to attend the 1st International Urban Mobility Dialogue (UMD17) to be held from 1st – 4th November 2017 in Berlin, Germany under the patronage of Senator Ms. Ramona Pop, Berlin Senate Department for Economics, Energy and Public Enterprises.
Why another mobility conference, you may wonder? The UMD is designed to be not just "another conference", but rather a gathering of exceptional minds who will work together in an open and collaborative atmosphere on finding solutions for each participating city's major mobility challenges.
People travel long distances to get to work, for shopping, recreation and education purposes. Transportation of goods keeps cities alive, and mobility systems need to be efficient and affordable for everyone, including people with disabilities. Innovation and collaborative participation are the fundamental pillars for creating new forms of mobility, shaping our cities, and taking all humans along on the ride towards the future. The sustainable future we look forward to requires complex planning to reach. Following our common mission, we are inspired to work together with you on viable Urban Mobility Strategies.
That is the reason why the special dialogue format was developed to go deeper than the sometimes superficial presentations of "best practices" at conferences with little or no learning outcome and a mostly passive audience.
Instead we aim to create an atmosphere for participants to become active, bring in their own experiences, initiatives and open issues about living environments in cities all over the world. Our dialogue approach helps to reduce barriers to collaboration and cooperation through goal-oriented and supervised discussions. They will provide participating cities with new ideas, businesses with a greater understanding of the needs of cities, and citizens and academia with a greater awareness of political realities and economic constraints.
Our sole goal is to provide you with an environment in which stakeholders and experts interact and network in the common interests of realizing sustainable urban mobility at the highest level to meet the needs of society in general at large.
I'm convinced that you will make this event a success. We look forward to seeing you at the 1st UMD in Berlin!
Yours sincerely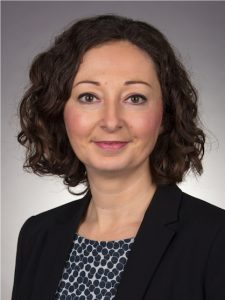 Ramona Pop
Berlin Senator for Economics, Energy and Public Enterprises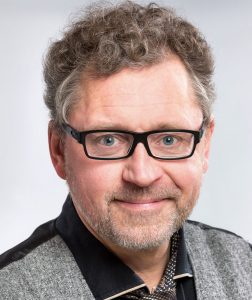 Dr.-Ing. Bernd Stary
CEO academus GmbH, Organizer and Host of the 1st International Urban Mobility Dialogue